Sold Out
Qubed Nathiagali is now sold out on our platform. Speak to our Sales team to see if any of the existing investors/customers are willing to sell.
Qubed Nathiagali
Environment Friendly, IoT-enabled Resort
In a hurry? Leave your details and we'll contact you at your convenience.
Asset Type
Mature Property
Location
Upper Nathiagali Road, Nathiagali, Abbottabad, Khyber Pakhtunkhwa
Qubed Nathiagali
The first developmental project on our platform to be completely sold out – Qubed Nathiagali is a smart eco-tourism resort that reimagines shipping containers in a fun and innovative way. Rather than relying on traditional concrete structures with a high carbon footprint, Qubed's prefabricated structures blend in perfectly with its surroundings. The resort takes you on a digitally connected experience where everything such as check-in, check-out, room service, and temperature control can be controlled via your smartphone. In Pakistan's already growing tourism industry, Qubed is a hospitality resort unlike any other in Pakistan and an ideal opportunity to generate quick returns.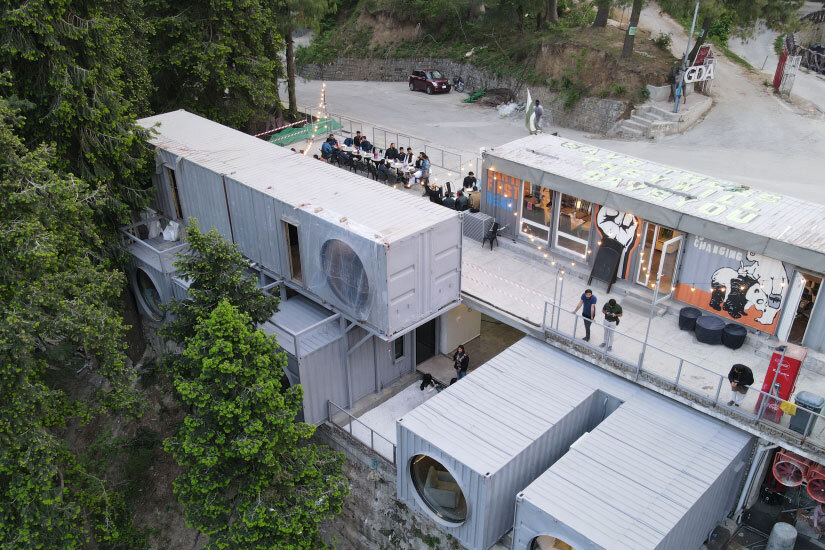 PLAZA PARK
Walking distance
NATHIAGALI HIKING TRACK
Walking distance
NATHIAGALI CLUB
300 m | 1 min. drive
LALAZAR WILDLIFE PARK
1.9 km | 4 min. drive
AYUBIA NATIONAL PARK
1.9 km | 4 min. drive
Structure
Prefabricated containers
Excellent thermal insulation
Weather proofing
Smart Features
Keyless, automated check-in & check-out
Digital concierge services
IoT enabled personalization
Personalized stay
Smart devices configured for voice recognition
Inhouse Attractions
Kid's corner
Delectable cuisine
Live BBQ
Live music on weekends
Value Added Services
Free Wi-Fi
Dedicated work zone
Netflix and others
Get on the property ladder today
Contact us to begin your journey