Investing in real estate has never been easier
Our platform empowers you to earn financial freedom through real estate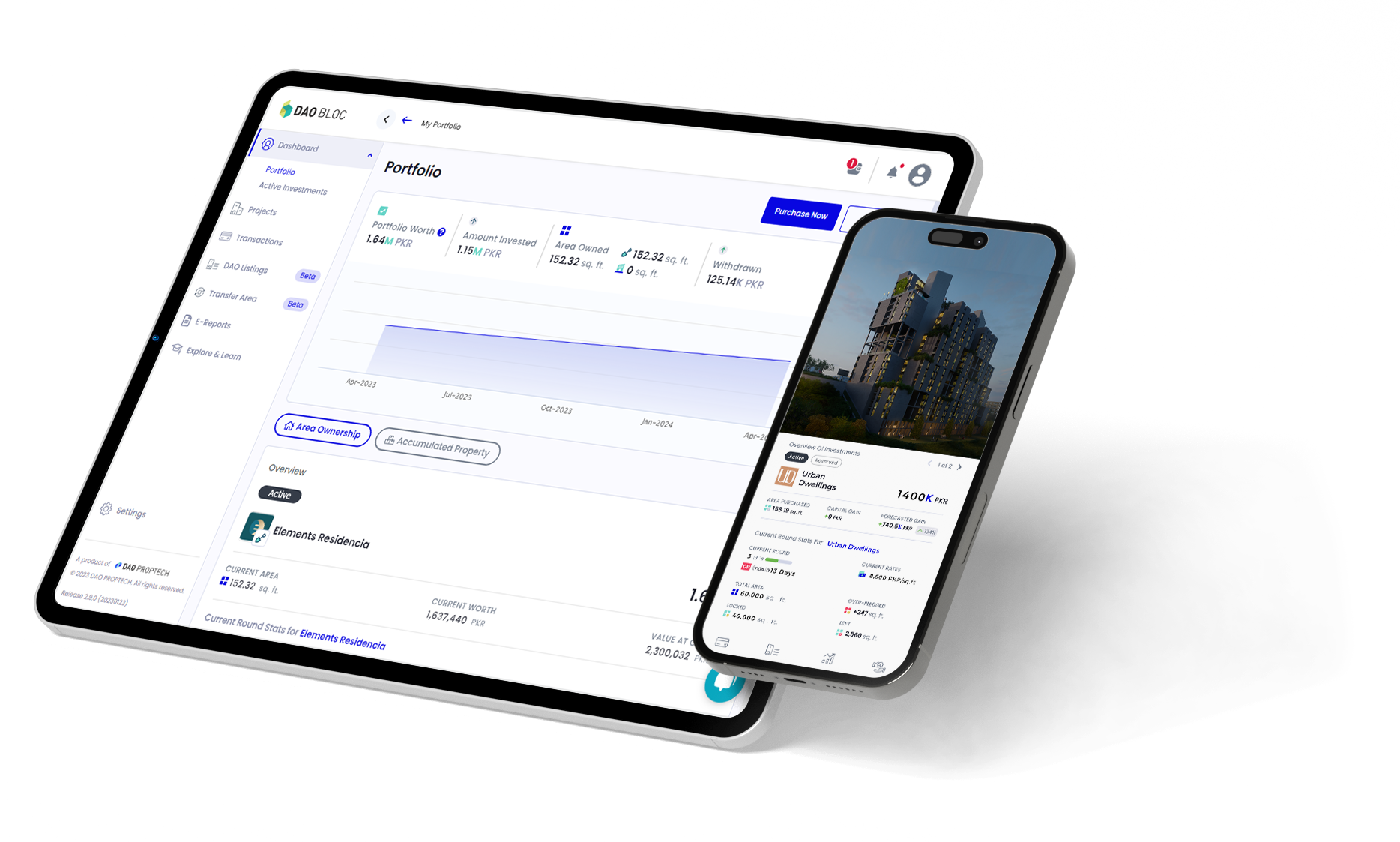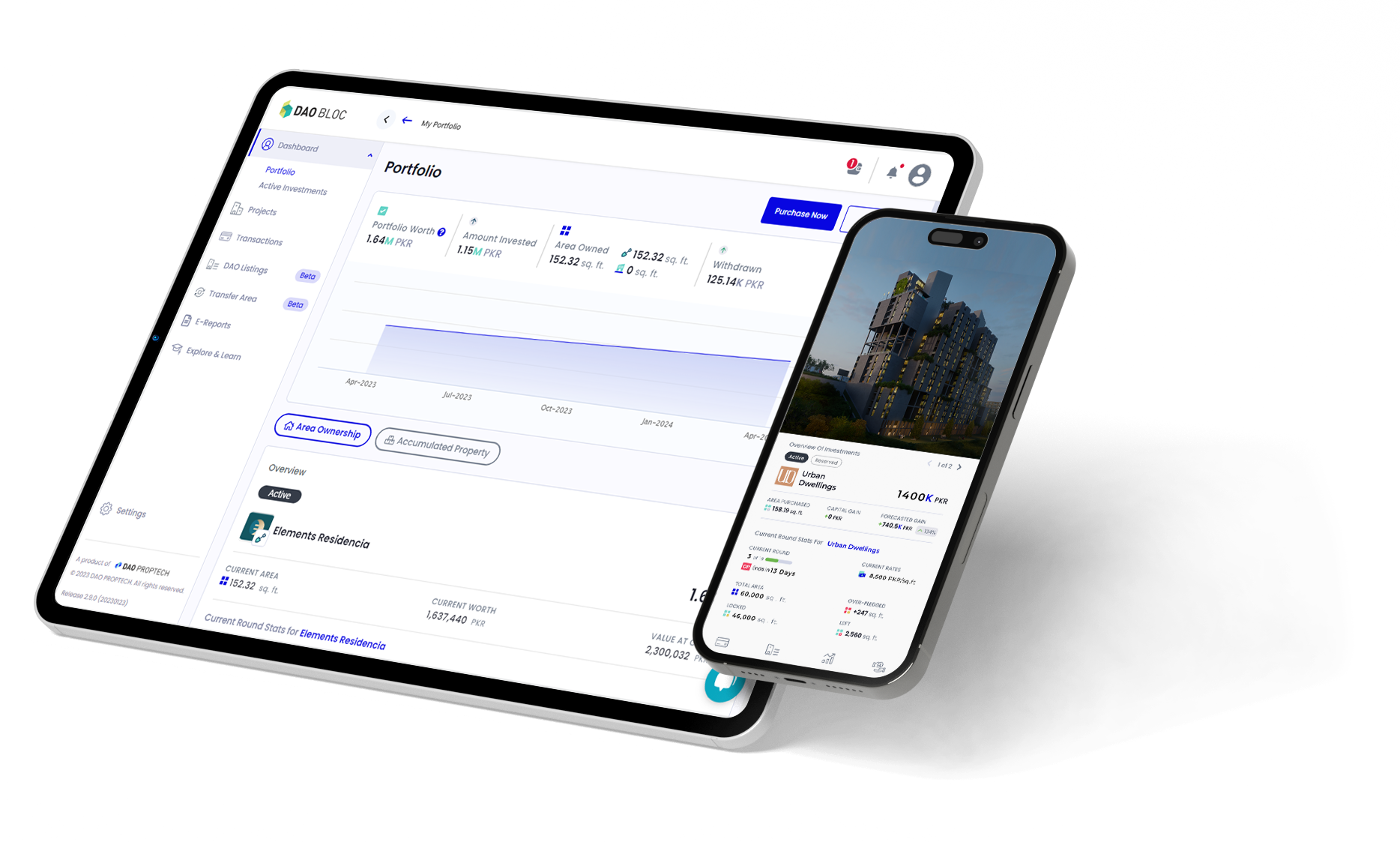 We are transparent
Make an informed investment decision by looking at all the projects' details transparently, be it project costs, expected gains or legal affairs
We are futuristic
Buy and sell area to and from other investors or projects directly, your personal dashboard allows you to keep track of your transactions
We are inclusive
90% of our population cannot invest in real estate due to inaccessibility, illiquidity and over-the-top valuations – that's where we come in!
We are secure
Real estate has long been the world's go-to investment avenue, and now backed by Blockchain, it gives you additional peace of mind
We have a unique cost-based pricing and construction rounds methodology
Our project pricing mechanism divides each project's construction process into multiple development rounds. Each round has construction-related milestones and a price that reflects the construction stage. To give you surety and to keep the project sponsors/developers accountable, new development rounds are not initiated until the previous round's milestones are achieved.
Your investment grows as a project progresses through various development stages. This ensures your returns are always maximised.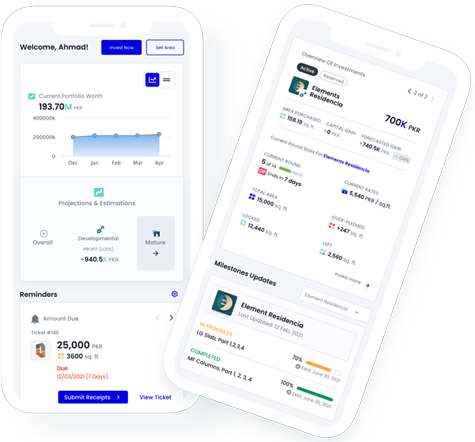 Our platform gives you access to institutionally qualified real estate investment opportunities
For all the projects on our platform, we openly share the round-wise past, current, and expected prices. In addition, our projects are handpicked, data-backed and use-case driven, meaning that your investment is safe, viable and profitable.
By giving you 100% transparency, whether you are looking for passive income, capital gains, or long-term value creation, you are now in complete control.