Broad Peak Realty
Moving Forward, Together
In a hurry? Leave your details and we'll contact you at your convenience.
Developmental Round
Round @ / sq. ft.
Location
Sector F, DHA Phase 1, Islamabad
Broad Peak Realty
Broad Peak Realty is a commercial venture catering to the growing need of co-working spaces. Not a standard place to work, it goes beyond. With a strong commitment to create space and tech-enabled environment for teams to not just work but grow, collaborate and do braver work together. Whether you're a freelancer, a startup or a large corporation, it's a great place to spend your working days with reduced distractions and a collective mindset. Instead of just lending desks, Broad Peak Realty aims to encompass all aspects of work life. Designed to enable people and businesses to grow in the realms of the physical and digital world and pioneer whatever comes next.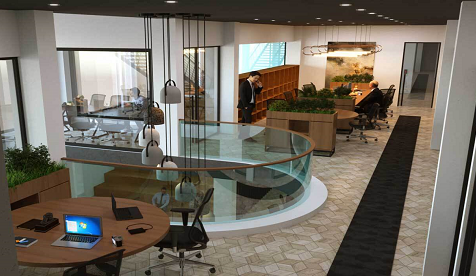 PROMENADE PARK
 450 M | Walking distance
BAHRIA INTELLECTUAL VILLAGE
900 M | 2 min. drive
KFC, MCDONALD'S, HARDEES
1.4 KM | 4 min. drive
GREEN VALLEY & AL-FATAH
1.6 KM | 4 min. drive
The building is designed as a self-sustaining urban block encompassing all the modern facilities and amenities.
The Space
Affordable and sustainable work space
Promoting an active lifestyle with in-house facilities
Strategic location and modern design
Solar energy backups
In-house Facilities
Catering kitchen
Serviced office space with high-speed Wi-Fi
Conference and meeting rooms
Equipped with all work and office-related equipment
Printing station
Value Added Services
Beanbags & ergonomic chairs
Unlimited tea and coffee
Ample parking space
Modern office furniture
Get on the property ladder today
Contact us to begin your journey
© 2023 DAO PROPTECH. All rights reserved.