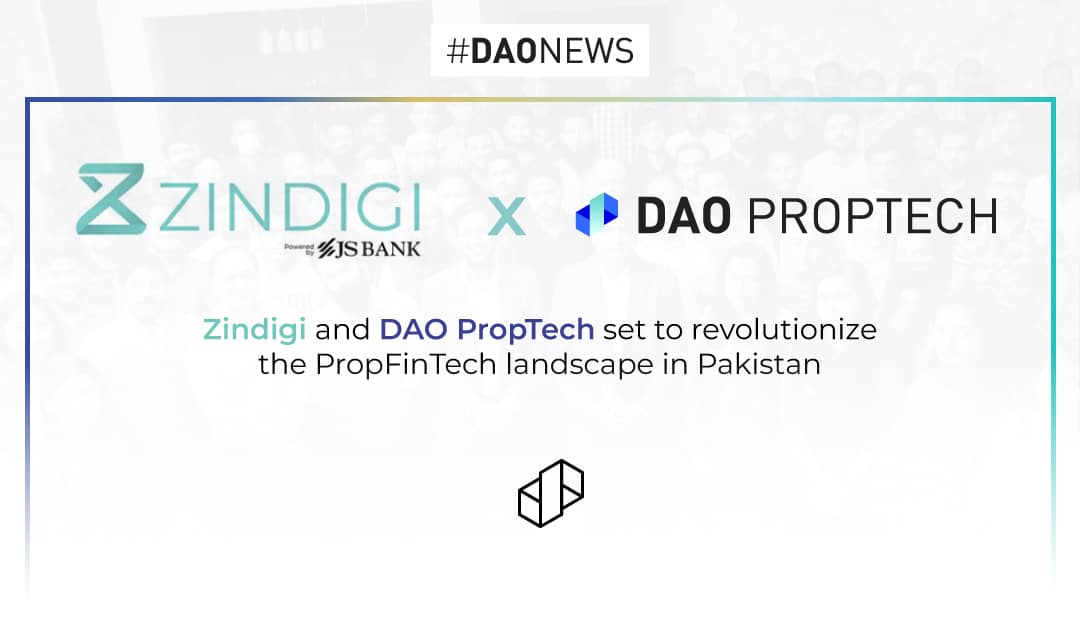 Zindigi (powered by JS Bank) and DAO PropTech set to revolutionize the PropFinTech landscape in Pakistan
Islamabad, Pakistan – Zindigi, the digital banking app powered by JS Bank and DAO PropTech, a leading property technology platform in Pakistan have joined forces to create the first-ever PropFinTech collaboration in the country.
The strategic partnership aims to change the real estate industry in Pakistan by offering innovative and convenient solutions through the integration of PropTech and FinTech industries. The partnership aims to explore synergies between Zindigi's industry-leading digital banking platform and DAO PropTech's real estate expertise to create a seamless and user-friendly PropFinTech experience, which is a much-needed innovation to empower the masses, especially the millennials and beyond, towards financial freedom.
The partners will leverage each other's strengths to unlock convenient solutions for real estate investments and associated financial products. Moving forward, both organizations will partner in growth through designing targeted real estate products, co-branding across relevant segments and furthering the cause of technology utilization and innovation for Pakistan.
Recognizing the immense growth potential of this partnership, JS Group is also actively exploring an investment in DAO PropTech, with the deal being in the advanced stages of formalization.
JS Zindigi's app is one of the most innovative and customer-centric digital banking experiences in Pakistan. DAO PropTech, with its deep understanding of the PropTech space, is working on revolutionizing the real estate technology industry by making it accessible, transparent, and secure.

DAO News Desk