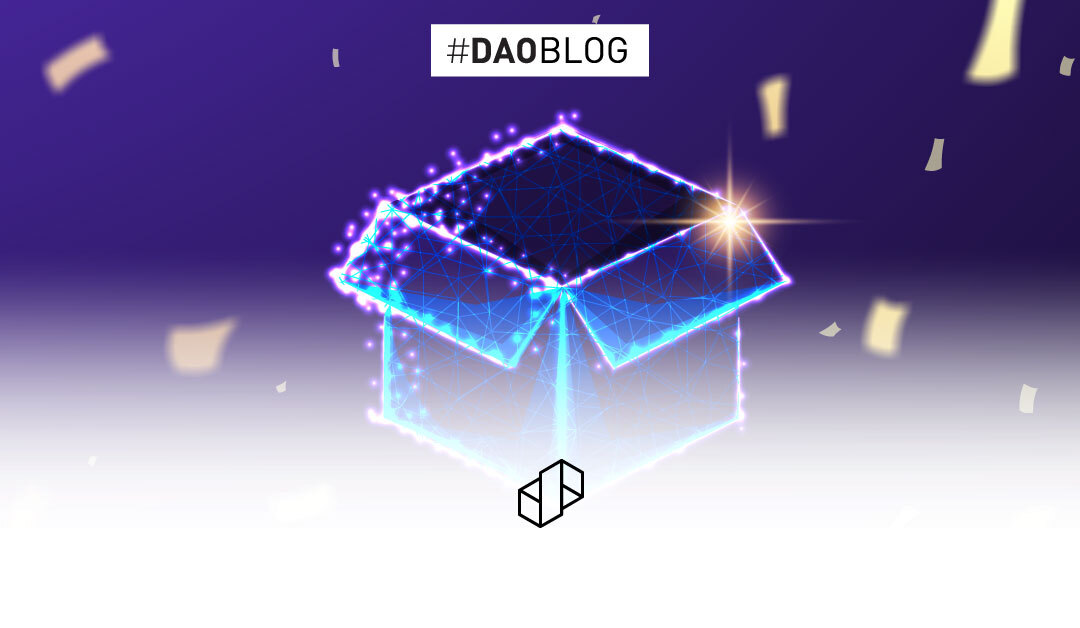 Unveiling Tech Box: Your Path to Financial Freedom and Innovation
In a world that's constantly evolving, technology has become an integral part of our lives. From smart homes to virtual assistants, we're surrounded by innovations that make our lives more convenient and efficient. At DAO Proptech, we believe that embracing technology not only enhances our daily routines but also paves the way for financial freedom and inclusion like never experienced before.
We're thrilled to introduce our latest campaign, "Tech Box: Solving All Your Tech Needs," which combines the best of both worlds – cutting-edge tech gadgets and the promise of financial empowerment. This campaign is more than just a collection of products; it's a journey toward a brighter future.
Unlocking Financial Freedom Through Tech
At the heart of our campaign is the belief that technology can be a catalyst for financial transformation. We're not just offering gadgets; we're offering you the tools to take control of your financial destiny. Imagine a future where your tech devices seamlessly integrate with your financial goals, making your life smoother and your financial dreams closer to reality.
The Power of Tech Box
Our exclusive "Tech Box" is more than just a collection of gadgets – it's a curated experience that brings you one step closer to financial independence. Filled with state-of-the-art tech wonders, the Tech Box is designed to address your diverse needs. From smart home devices that simplify your daily tasks to wireless chargers that keep you connected, each item is handpicked to elevate your lifestyle.
Your Journey, Your Tech Box
Here's how you can win the Tech Box:
Keep a lookout for our announcement post across our socials and get ready to be intrigued as we hint at the incredible surprises that await

Sign up to our platform with the code: TECH08

Complete your verification process on our platform and that's one step closer to your  free Tech box

You will receive an email with a form, fill that form and your name will be included in the lucky draw!

Tech Box: Your Passport to Innovation
Our campaign isn't just about gadgets; it's about inspiring you to embrace innovation and make technology work for you. We're passionate about helping you take charge of your financial future and experience a level of financial freedom and inclusion that's unprecedented.
As we embark on this exciting journey, remember that technology isn't just a tool; it's a means to unlock your potential and open doors to financial opportunities you never thought possible.
Are you ready to redefine your relationship with technology and your financial future? Join us in the "Tech Box: Solving All Your Tech Needs" campaign and be part of a movement that's changing the way we live and prosper.
Stay tuned for more updates, sign up, and take your first step towards a tech-driven financial revolution!
Terms & Conditions
No purchase is necessary.

Participants must be 18 years or older with a verifiable CNIC number.

You must sign up to DAO PropTech's platform between August 22, and September 17, 2023, using the code "TECH08".

This is a four-week-long giveaway campaign with one winner each week. You must fill out the verification form before Sunday of each week (27th Aug, 3rd Sep, 10 Sep. and 17th Sep) for your entry to be included in the lucky draw.

Multiple entries are not allowed.

This campaign is not applicable to existing signups, investors, and employees of DAO PropTech or its partners.

The lucky draw will be streamed LIVE on DAO PropTech's Facebook page at facebook.com/DAOPropTech on each following Monday (i.e 28th Aug, 4th Sep, 11th Sep and 18th Sep).  

If the winner does not respond within 1 week of reaching out (by phone or email), their prize will be canceled and a new winner will be chosen via a follow-up lucky draw.

To claim the prize, the participant must agree to participate in the marketing promotion of the company.

The prize is non-transferable and cannot be exchanged for anything else.

Participants who provide misleading information, engage in fraudulent activity, or violate the terms and conditions will be disqualified.

DAO PropTech, its employees, affiliates, and partners will not be held responsible for any loss, damage, or injury related to the lucky draw, including but not limited to technical failures, network issues, or force majeure events.

DAO PropTech reserves the right to modify, suspend, or terminate the lucky draw at any time and for any reason, with prior notice.

Your data will be collected, used, and protected in accordance with applicable data protection and privacy laws.

DAO PropTech reserves the final right in terms of managing this campaign