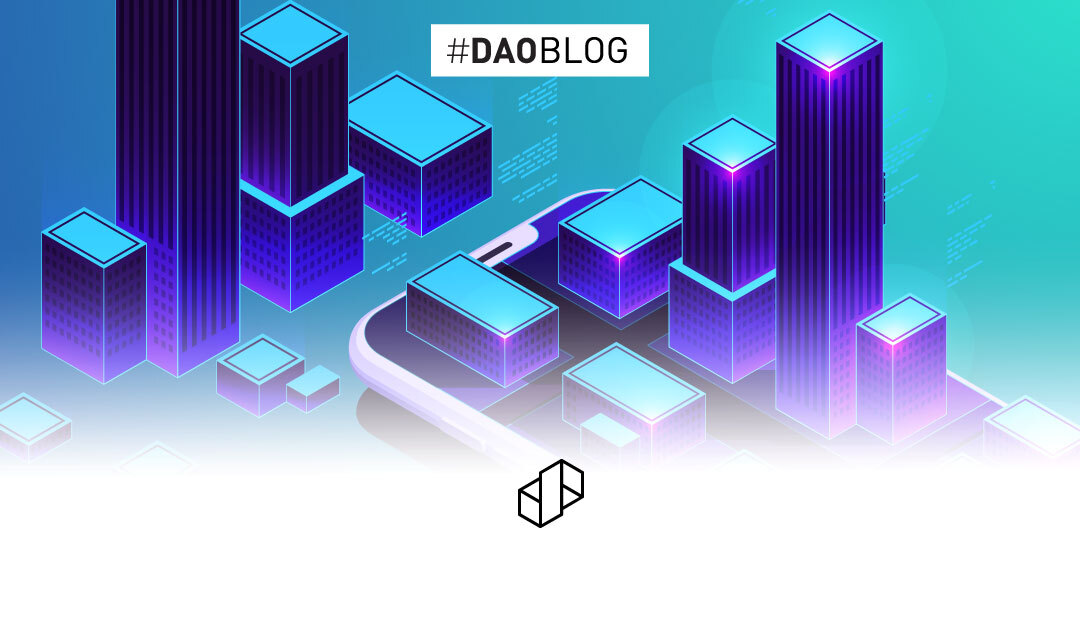 The evolution of PropTech is disrupting the status quo
The technological revolution has encompassed the entire world. It has impacted every aspect of our society, from governance to business operations and even our day-to-day activities. With this rise in innovation and access to information technology, no one can escape its impact in this day and time. In the year 2000 when access to broadband internet was with only 3% of adults at home, it has now gone up to around 70% in only two decades.
Every industry has ridden the wave of this revolution. According to a study done by a Harvard Business School researcher and funded by the Interactive Advertising Bureau (IAB), the internet economy has grown about seven times faster than the overall U.S. economy over the past four years. Currently, it makes up 12% of the country's gross domestic product (GDP). Research has also shown that between 2000 and 2017, mobile technology had a significant impact on GDP; a 10% increase in mobile use increased GDP by 0.5% to 1.25%. 
Through the use of information technology, industries have innovated, optimized, and maximized the efficiency of their operations. From science and engineering, buying and selling of goods (e-commerce), movement & management of money (FinTech), and education & health sector (EdTech & E-Health) to finally, the predominant asset in the history of humankind: Land. 
Real estate is the largest asset class and the second-largest industry in the world, valued at $33 Trillion. Although, traditional Real Estate has failed the common person in pursuing ownership and investment due to these asserting pain points: 
A lack of access: Real estate is a big ticket item, with property appreciation far exceeding GDP growth and inflation combined, posing a high barrier to entry.

Information asymmetry: Ascertaining project costs and determining whether a project has obtained the requisite planning approvals still needs to be discovered. This gives birth to intense speculation and eventual overselling.

Layer upon layer of intermediaries: The whole ecosystem is rife with middlemen, from agents to lawyers to financial institutes to validators, all driving up the price tag.
Since restriction breeds innovation and market changes create opportunity, PropTech is an emerging sector within the domain of Real Estate. PropTech comprises of three definitive layers of innovation: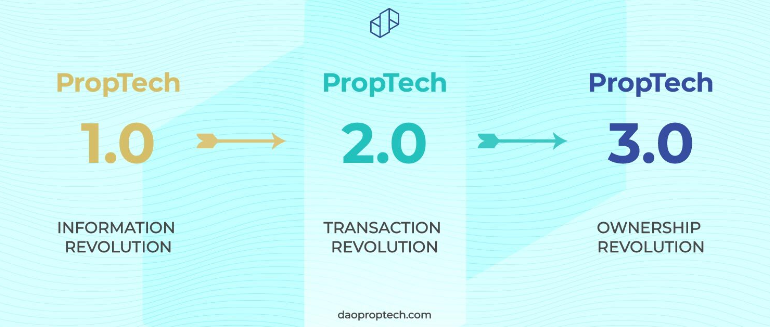 PropTech 1.0 – The Information Revolution
Like many other industries, the revolution of the real estate sector began with the invention of personal computers and access to the internet. In these early stages of the internet, real estate players saw an opportunity to solve the lack of information available to the public in buying and selling real estate. 
Although, it could have been a smoother transition if real estate agents were not concerned that access to real estate information might erode their role and reduce their commission. Hence, access to such data was mostly centralized, e.g., in the U.S., the most notable incumbent was the National Association of Realtors, and maintained a hold on the MLS data. 
Even with such resistance, this opportunity to take analog real estate research to the digital world and make this simple to use was hard to miss. Hence, early PropTech firms such as Trulia created a platform in which comprehensive real estate information was available for access to people where you could view the following:
Price

Pictures of the property

Pin location on the map

Contact information of the owner

Worth of your property
This first layer of PropTech empowered the buyer and seller of real estate with the democratization of information. Another significant contribution of this stage is the creation of central depositories of real estate data. It proved to be a valuable tool that laid the foundation of innovations we see today.
PropTech 2.0 – The Transaction Revolution
As one problem is solved, it starts a cycle of innovation where one technology opens the gate to further optimization of the industry. The second layer of disruption came after the democratization of real estate data. People were well-versed in information and had access to real estate data, but the transaction process was still primitive, slow, costly, and complex.  
Even today, many people still require in-person meetings, formal contracts, and weeks or months to close a sale. Additionally, the commission, title expenses, and other fees can go into tens of thousands. Thus, solving this problem requires a new ecosystem of various players to cater to the demand and supply side of the transaction. With reduced cost and friction, the goal is to make this system as efficient for all parties involved. We have witnessed the emergence of various cutting-edge transaction models that have streamlined and expedited the transaction process, e.g., Tomo, Ribbon, Opendoor. Over recent years, together, these businesses are rapidly changing transaction models to enhance the whole consumer experience.
The PropTech industry today is mainly concentrated in the PropTech 2.0 space, and there is a wave of success for these enterprises. Primarily due to the increasing inaccessibility of real estate through traditional transactional methods. Currently, due to a decrease in affordability and demand, coupled with rising interest rates, the market is increasingly adopting firms that have streamlined transactions for commercial enterprises and their property managers, as well as buyers and sellers, tenants, and landlords.
PropTech 3.0 – The Ownership Revolution
PropTech 3.0 is the future of real estate. With data democratization and transactional ecosystem optimizing day by day, it was time to redefine ownership of Real Estate. This layer of PropTech is set to re-envision the concept of ownership, both mental and structural status quo, for future generations.
The goal of PropTech 3.0 is to enable real estate ownership and investment for the masses. It is about democratizing real estate for everyone without the additional interest burden on mortgages/loans and the involvement of intermediate parties. The goal is to create a digital ecosystem with tools of Web 3.0 for transparent, efficient, and optimized interaction between the stakeholders of the industry: investors, validators, vendors, developers, contractors, i.e. the whole real estate industry ecosystem. 
By creating an all-inclusive community, this revolution in the real estate industry is expected to send shockwaves throughout the global economy as more than 70 other industries are directly correlated to the real estate industry. Summoning a tech shift on a global scale, this revolution intends to bring ownership from the select few to the masses, where every individual gets to play their part. 
Primarily featuring a decentralized system, where the power of decision-making lies at the individual level, this could potentially signal a move from a consumption-led approach towards an entirely different scenario where growth and wealth creation are not led by consumption but by production: the higher the productivity or effort put into something, the higher the return. This digital interaction will create a new era of ownership where real estate is not concentrated within the top 10 percent, but it is accessible to the masses (possibly through fractional ownership), is liquid, and transparent.
DAO PropTech's vision
The ownership revolution is just getting started. Building on the first two PropTech layers and leading the way to the third revolution, DAO PropTech itself envisions a future where everyone can accomplish the dream of owning real estate, and we mean literally everyone. We aim to create real estate entrepreneurs that can carve the way toward financial freedom for the masses. It is about democratizing real estate for everybody. In times when trust in institutions is low and we are facing unprecedented inflation, unemployment, and economic uncertainty, we aim to uplift the standard of living for the masses by taking a community-based approach to real estate development, use and transfer of benefit.
To read more blogs, visit our blogs page here.

Ahmad Mahmood Chouhan
Communications and Activations Specialist