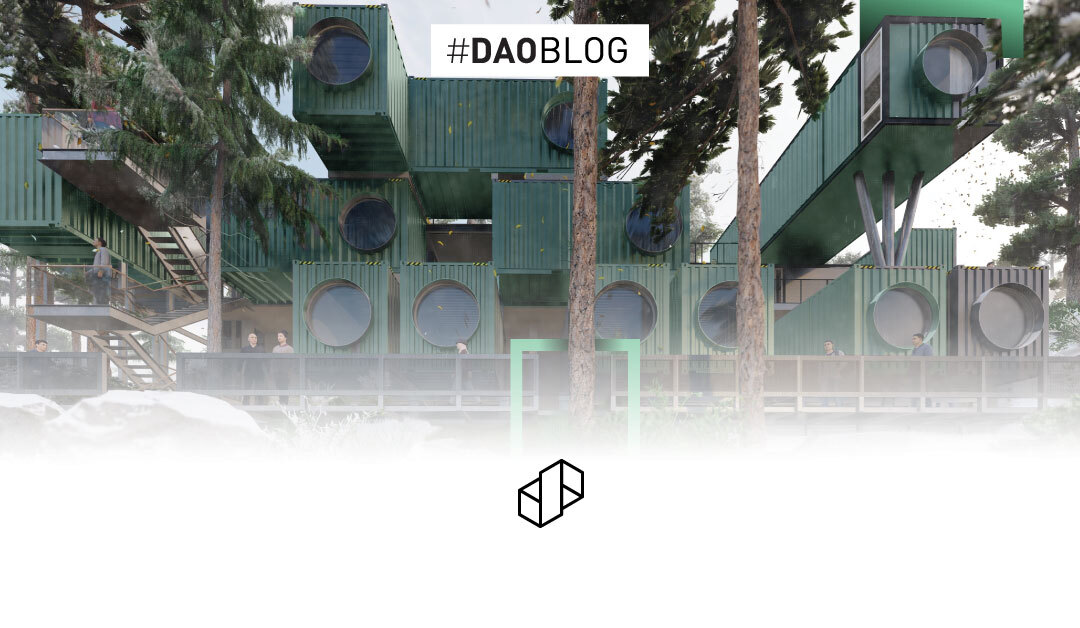 Qubed Nathiagali: An Eco Tourism resort
The premium resort takes you on a digitally connected experience where everything, such as check-in, check-out, room service, and temperature, is controlled via your smartphone. In Pakistan's already growing tourism industry, Qubed Nathiagali is a hospitality resort unlike any other.
An Eco Tourism Resort
As people start to explore cost-effective and sustainable ways to enjoy their holidays, the trend for prefabricated accommodations is expanding globally. Futuristic and welcoming, prefabricated resorts take significantly less time to build compared to traditional on-site construction. Not only this, shorter construction times allow for quick revenue generation.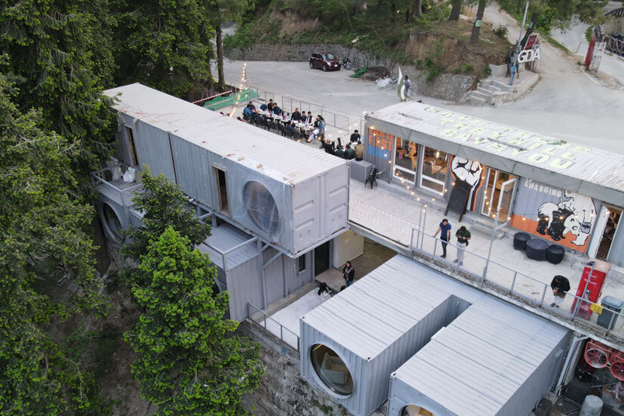 Why use shipping containers?
1• They're eco-friendly.
By using prefabricated shipping containers, thousands of tons of carbon emissions are saved. In a region where deforestation and the disturbance of the natural ecosystem have been at alarmingly high levels over the last few decades, Qubed Nathiagali is a project that stands out with its commitment to sustainable tourism in Pakistan. With Pakistan being one of the most vulnerable countries to climate change, we are proud to be the exclusive platform partner for a project emphasizing their focus on making a cleaner and greener Pakistan.
2• They are cost-effective.
Shipping container projects are typically more cost-effective than conventional projects because they require fewer building materials and labor to build.
3• They consume less time.
Converting a prefabricated container into a liveable space consumes much less time than a typical construction project. Qubed Nathiagali was finished, from inception to finish, within eight months, which also included some regulatory and weather-based delays. Typically, a project of this scale would have taken more than two years to complete. A quicker completion period means more immediate returns for investors.
4• They are modular.
Shipping containers are easy to modify. At Qubed Nathiagali, we've joined multiple containers together to create the perfect getaway experience that is ultimately close to nature. The modular design also has ample space for tourists and travelers to relax and enjoy their private time.
5• They're durable.
These prefabricated structures survive all kinds of harsh weather while in transit. They are typically made using corten steel. This type of steel can last for over a century, is rust-proof, and has self-healing qualities.
Tourism in Pakistan is on the rise
Tourism in Pakistan has consistently been on the rise for more than a decade. In 2020, Pakistan was named The Best Holiday Destination. Pakistan's geography tends to be one of the most vastly diverse in the world, ranging from housing the second highest peak in the world, K2, to having one of the hottest deserts in the world, Thar. The country has various types of tourist destinations on offer, from the remains of ancient civilizations dating back to 3300 BC to one of the prettiest landscapes in the world in the Gilgit-Baltistan region.
Pakistan has massive tourism potential, most of which is still untapped. Keeping that in mind, Qubed Nathiagali was a hospitality project that stood out, scoring 745 on our Project Selection Matrix. It put forth a use case that was unexplored on our platform. Consequently, it became the first project to be sold out, promising a wealth of returns to investors.
Why Nathiagali?
Nathiagali is a hill station and a popular tourist destination located in the Abbottabad region. Known for its scenic beauty, Nathiagali offers multiple hiking tracks and pleasant weather due to its high altitude (8,000 ft.). A two-hour drive away from Islamabad, Nathiagali's lush green mountains in the summer and snow-capped peaks in the winters are a sight for sore eyes. With a fully developed road network, Nathiagali is easily accessible from both the Abbottabad and the Islamabad sides.
However, the limited availability of tourist accommodation and recreational facilities has significantly impacted domestic and foreign tourism. Qubed Nathiagali offers the perfect base for travelers to explore Nathiagali and the Galyat region.
Located on the Upper Nathiagali Road, Qubed Nathiagali is nestled perfectly between Nathiagali's attractions and the wilderness of the mountains. Some of the nearby attractions include:
Plaza Park – Walking distance.
Nathiagali Hiking Track – Walking distance.
Nathiagali Club – 1 min. drive
Lalazar Wildlife Park – 4 min. drive
Ayubia National Park – 4 min. drive
The perfect blend of modern luxury and technology
Alongside being aesthetically pleasing to the eye, Qubed Nathiagali uses the highest levels of technology that are on offer. Featuring an immersive Internet-of-Things experience, everything from the blinds to the color of the lights to the room's temperature can be controlled using just your smartphone.
Some of the other features include:
✅ Keyless check-in & check-out
✅ Digital concierge services
✅ Excellent thermal insulation
✅ Dedicated working zones
✅ Personalized stays
✅ Free Wi-Fi
✅ Delectable cuisines
✅ Netflix and other streaming services
✅ Numerous smart devices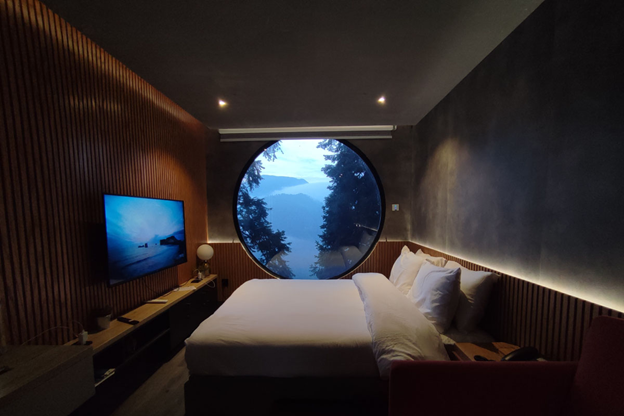 Platform Partner DAO PropTech
Qubed Nathiagali is exclusively available on DAO PropTech's award-winning platform.
It is the first project to be entirely sold out on our platform*. It is also the first project to be onboarded that has successfully completed construction and has transferred from a developmental to a mature property in August 2022. The project is now preparing to pay out rental returns to investors in addition to their existing capital gains of more than 50% in less than eight months' time.
*If interested, you can still contact us to see if any existing Qubed customer is selling.
On our platform, we display full project details and information (be it legal affairs or cost breakdown) and construction progress with complete transparency. With trustworthy and flexible payment options, our platform empowers you to start your journey to financial freedom, once sq. ft. at a time.
Why choose DAO PropTech?
Fully Transparent: View all project-related information with ease
Scientific Pricing: With no hidden charges and scientific pricing, we make sure you get the highest returns
Flexible Ownership: Giving the power to you, you can decide where, when, and how to buy real estate
Construction Visibility: Track each project's progress in real-time against pre-defined construction milestones
Begin your journey to real estate ownership quickly; sign up on our award-winning platform now!
To view more projects, visit our projects page.

Esa Imran
Digital & Communications Specialist