Explore Pakistan's #1 platform for real estate investing
Start investing flexibly, wherever you are in the world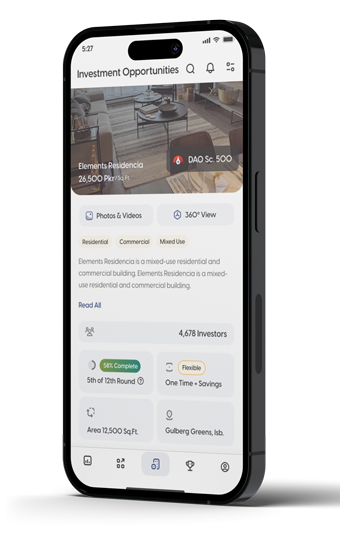 576,003
No. of sq. ft. sold to date
Revolutionize Your Real Estate Game with DAO Proptech:
Experience the Power of Community-Driven Property Investment
Digital Portfolio Management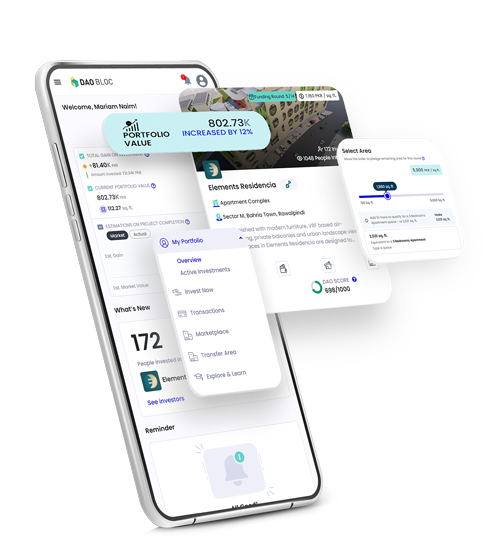 Data-driven Project Selection
Indicative future pricing





Sounds unreal? Listen to what our loyal investors have to say about their journey with us.

Sami Uddin Ahmad
Telenor (Sweden)
As an ex-pat, it was difficult for me to invest in real estate in Pakistan. This is the only digital platform that is transparent, and where I can invest from anywhere around the globe. The best part is that I can track and modify my investments all along.

Dilawar Hameed
Restaurant Owner
My investment process with DAO PropTech has been very smooth because of the completely transparent processes and liquidity flexibility that DAO offers.

Since I learned that customers with as low as PKR 10,000 can also invest with DAO PropTech, I invested my life savings and ditched the traditional #committee route. The earnings are halal and returns are high compared to conventional banks.

I ditched the committee route and invested with DAO PropTech. I would highly recommend DAO to my inner and outer circle, especially housewives because it lets you save your money in a very transparent manner.
daoproptech.com
In a nutshell!
Verified Projects
Handpicked and institutionally qualified using a 30+ factor scoring matrix
Value-based Pricing
Invest at transparently declared price; there are no hidden charges or hefty premiums
Backed by Blockchain
Secure and transparent; making it easier to track and verify your transactions
Personalized Plans
What's your goal? Profit, Possession, Income or Saving – we've it covered
Giving you the trust you need to own your share of premium real estate.